Hello out there to all you ladies and gents in Fashionista Land!
Just wanted to make sure you're all keeping up with this years Mercedes Benz Fashion Week NYC! We've included some links in this post to help you stay up to date with this years trends, designers and the latest news right off the
MB Fashion Week
newsroom floor. Enjoy and we'll see you on the runway!
NY Mag's "The Cut"
NY Times Online Topics: Fashion Week
Style.com's Fashion Feed
(A personal FAV!)
We'd also like to take the opportunity to remind you that the LinkedIn Event (previous scheduled for Feb. 11th, 2010), with guest speaker Paula Cohen has been rescheduled to March 4th. Those who haven't already pre-registered may do so by emailing: Underfashionclub@frontiernet.net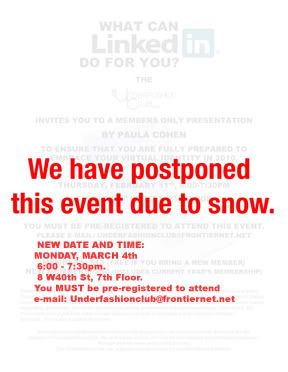 Stay tuned for links to view this years Femmy Award Winners Designs on Youtube, and don't forget to
friend us on Facebook
!!